Regular price
Sale price
$140.00
Unit price
per
Sale
Sold out
Description
Mount this driver to your existing curtains and give them instant smart control.

Your curtains now respond to your voice, smart switch, cube controller, or automates based on time, weather and lighting conditions. No more sunrays piercing your eyes while you're chilling in bed on a Sunday afternoon.

【NOTE】 An Aqara Zigbee 3.0 Hub is required and sold separately.

(Please make sure the firmware for the Aqara Hub and the Aqara Home App have been updated to the latest version).

Easily mount the Curtain Motor E1 onto your existing curtain track or rod without any additional tools, it will be hidden behind the curtain and will not change the decoration.

(* The Rod Version supports most popular rod curtains ("grommet kit" included), EXCLUDING EXTENDABLE RODS. Rod diameter range: 0.99 - 1.25 inch.)

(*The Track Version only supports U- and I-Rails. I-rail bottom width ≥ 10mm, U-rail bottom slotting width ≤ 8mm. U-rail gliders without wheels are not supported.)

Features:
⭐️【Multiple Control Methods】 After setting the guidance in the Aqara Home app, you will be able to control your curtains when you are away from home, or by voice commands with Siri, Alexa, or Google Assistant. Additionally, the built-in light sensor allows the Curtain Driver E1 to be controlled automatically based on the actual brightness. If it's too bright outside, the curtains will close by themselves.

⭐️【Smart Home Automations】The Curtain Motor E1 can help you to enjoy automated control of your existing curtains based on weather, time, lighting conditions or other Aqara devices triggered. You can set a timer to customize a sleep-wake routine that perfectly fits your personal schedule. Automations via HomeKit, Alexa, Google Home and IFTTT are supported.

⭐️【Powerful Motor】Thanks to its powerful motor, the maximum load of the Curtain Motor E1 can reach up to 26.4 pounds. You can choose between one or two motors per window. In the case of installing two, they will be able to be grouped together so that you can open the curtains simultaneously.

⭐️【Long Battery Life】A huge 6000 mAh rechargeable battery may last for up to a year without charging. (The calculated battery life refers to opening and closing a curtain on a 5 ft track (i.e., 2 curtain drivers per window) once a day, and it also depends on friction, curtain weight and type.) Moreover, the device can be charged via the Type-C using either a powerbank or a power supply (both not included).
Specifications

Model: CM-M01
Track version – supports U-rails and I-rails

Rod version – U-rails and I-rails, plus additional accessories to make it work with curtains on rods.

Warranty: 2 years
View full details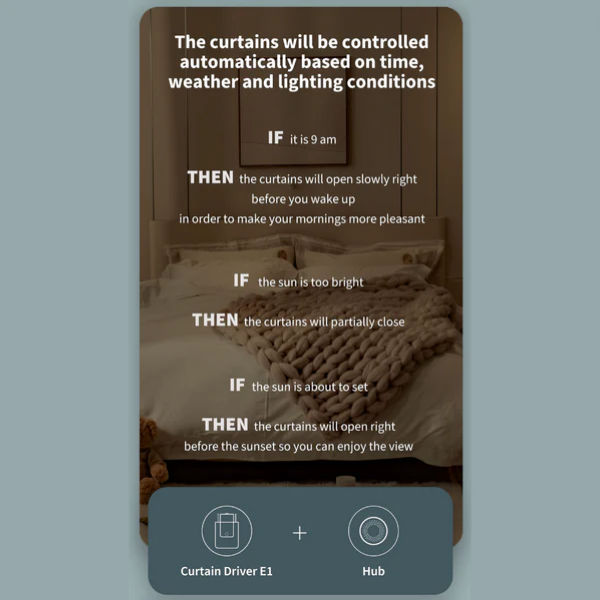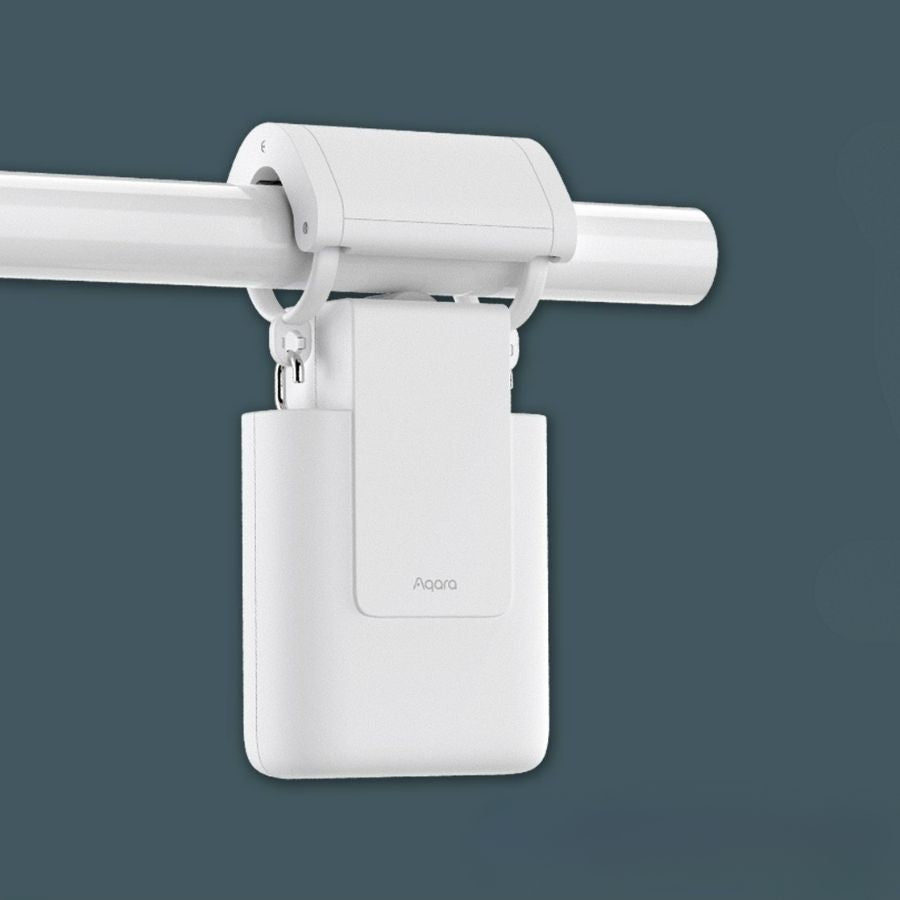 Works well
Work well with the Aqara app and the Apple Homekit. Cheaper alternative to the motorised curtain track.